With the goal to enhance access to plant and cell-based alternative protein sources, TCB focuses on cellular agriculture. A technology that enables us to use cells as machines for the next industrial revolution.
By facilitating cellular agriculture TCB develops proteins beyond ordinary applications in the food industry and enables the production of proteins where they do not naturally occur.
Our locations
We are running multiple laboratories in Germany and North America focusing on the most vibrant fields of research ranging from cell biology to mechanical and chemical engineering to improve quality of life.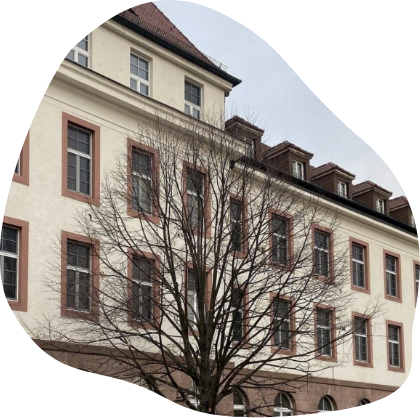 TCB R&D Center in Germany
The Cultivated B's goal is to unlock the potential of biotechnology and transform the food/beverage industry by converging technologies. Our research and development center is located in Heidelberg, home to its venerable university and numerous renowned research institutions.
Our laboratories follow the highest standards of scientific practice and safety and provide a unique opportunity to conduct convergent research, from ideas to final products. In addition, our employees enjoy an intellectually attractive environment that combines professional excellence with healthy work-life balance.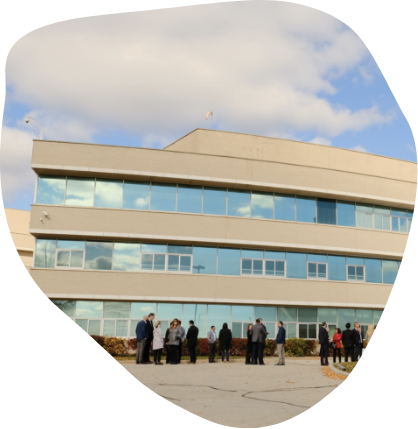 TCB Manu­facturing Facility in Canada
The Cultivated B manufacturing facility and innovation hub provides the necessary infrastructure to scale up cellular agriculture production and drive forward economic development within this field.
Located in Burlington, Ontario the facility hosts TCB's subsidiaries for the production of bioreactors (The Cultivated B Canada), development of alternative proteins (PreFer Industries) as well as our Innovation Hub in collaboration with Ontario Genomics under one roof.
Want to learn more about our activities in Canada?
Go and visit our websites:
Our partners
Together with our international network of strategic partners, we are shaping the cellular agriculture industry and drive economic development forward within this field.