For scalable cultivated meat production, stable and high-performing cell lines are a key factor for success. We supply robust mammalian and avian cell lines as well as culture medium tailored to their specific needs.
Our customers can choose from a cell bank comprised of long-lasting cell lines with high proliferation rates, superior differentiation properties and able to grow in suspension in order to realize their cultivated food products. Moreover, we offer companies and academia with services associated with the development of specific cell lines that are not within our portfolio.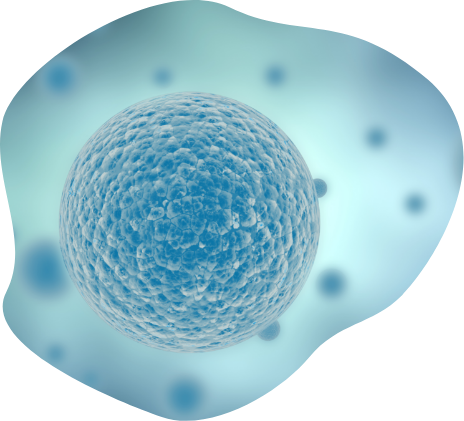 Cell
lines
We offer a wide range of stable, on-demand immortalized (GMO and GMO-free) cell lines (e.g. muscle, connective tissue, organs) from a variety of mammalian and avian species including pig, cow, sheep, chicken, turkey, duck, and quail. Other cell lines can be developed on demand.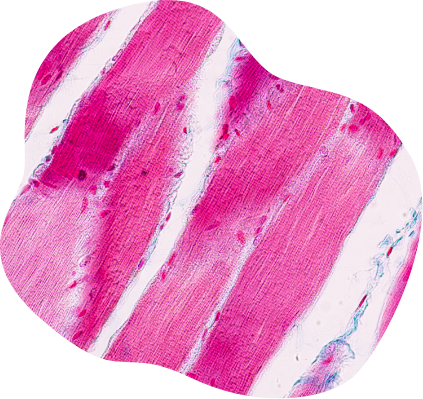 Cell-
derived
biomass
We strongly believe in the need of providing our customers with suitable raw material for their product development and thereby supporting their desire to reinvent food. Biomass derived from our high-performance cell lines is available to our customers and can be used for prototyping and formulation experiments including scaling log.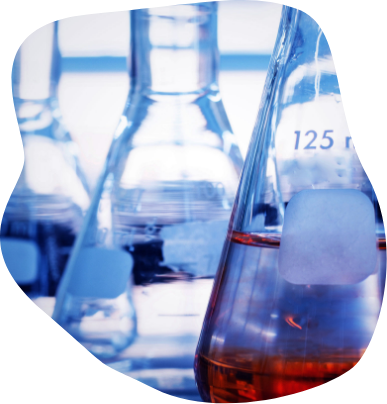 Cell
culture
media
We formulate high-performance growth and differentiation media for scalable production of cultivated meat.
Based on a quality-by-design approach, we provide our customers with a product of highest purity and efficacy. For superior cell culture media, we adhere to the highest food safety standards and comply with animal welfare principles.